The 10th Annual Doing Well by Doing Good Advisor Philanthropy Conference
Growing Your Financial and Professional Advisory Practice Through Philanthropy

Location:
Burlington Convention Centre
Date:
May, 2018 (date to be announced)
Delegate Testimonials
"I was thoroughly impressed with last week's advisor philanthropy conference. The program contained actionable ideas on how to help my clients integrate philanthropy into their financial plans. Mindpath & CAGP put together a talented group of experts that made the day a valuable use of my time. Thank you." David Hogg, CFA, FSCI, Vice President & Associate Portfolio Manager, BMO Nesbitt Burns
"Great conference !" Robert Lockie, Spence & Associates Private Wealth Management
"This was a fabulous conference. Very informative, good speakers, tangible stuff to leave with. It was refreshing. All too often I do not leave a training session / conference as pleased as I did with this one." Sandra Stewart, Stewart Financial Services
"Thank you very much for a great conference. The topic was timely and all of the speakers were excellent." Gary Woodward, Assante Capital Management Ltd.
To become a speaker at one of Mindpath's conferences or to utilize one of our events as a new business development vehicle through sponsorship, please contact Dan Jerred, CEO 416-929-6463 ext. 222 or toll free 1-877-929-6463. To send Dan 
Welcome to Mindpath!
A Leading Educational Conference Company for the Financial Services Industry
Mindpath is an educational conference company for the Financial Services sector and run by financial industry professionals. The principals of Mindpath bring over fifty years experience in financial services to the company at the advisory level, in institutional investments and in financial industry professional development and education. Our goal is to facilitate the learning process in thought-provoking ways by utilizing 'outside-the-box' thinking and 'non-traditional' information delivery methods.
Mindpath conferences deliver timely, relevant and practical information to senior managers in both the financial services industry (including financial advisors, planners & investment advisors) and the institutional investment community (including plan sponsors, pension fund managers, insurance industry investment managers and pension fund consultants).
Through its conferences and forums, Mindpath strives to educate at multiple levels of learning and understanding. Mindpath's overriding objective is to assist its attendees to carry out their job-functions more effectively by delivering the latest industry information and developments in stimulating, informative and unique ways.
Learn more about what we do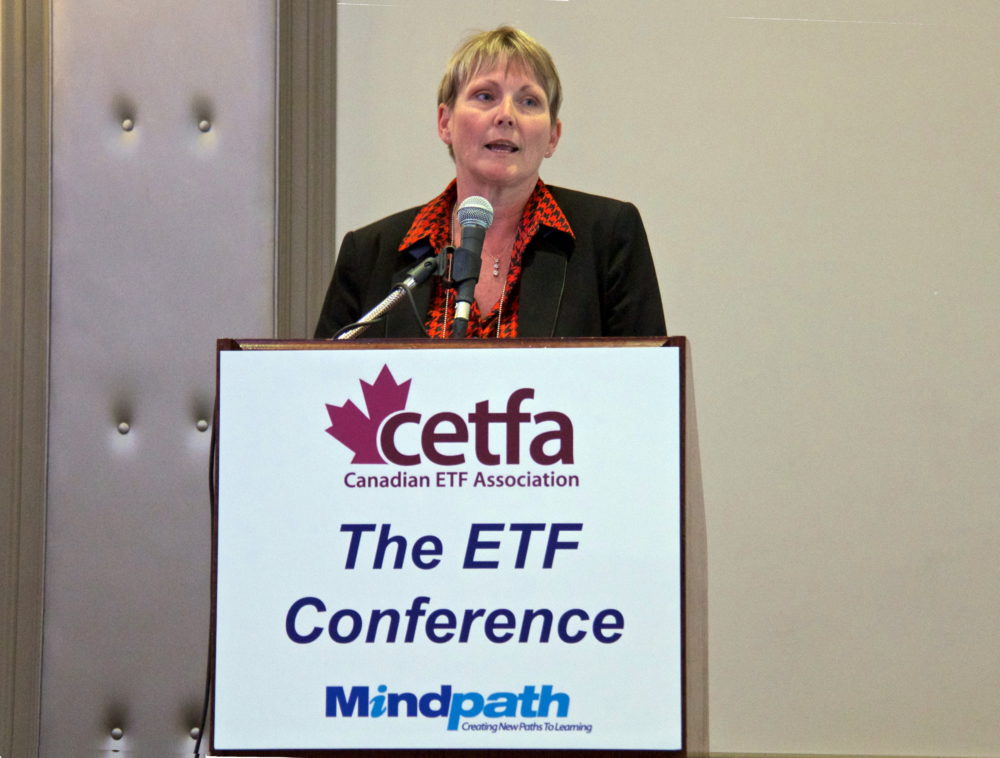 Pat Dunwoody, Executive Director, Canadian ETF Association
speaks at the 2nd Annual ETF Conference on May 6, 2015
at the Mississauga Convention Centre