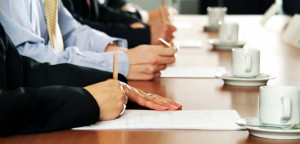 The principals of Mindpath bring a depth of expertise to the educational conference field as well as many years experience in the financial services sector.
Dan Jerred, has more than thirty years business experience. He has worked in senior capacities with two of the leading financial conference companies in Canada and since mid-2006 has served as Mindpath's CEO.
He is a past director of the Canadian Childrens Foundation (now Kids Help Foundation) and was closely involved in the development and launch of Kids Help Phone, the national 1-800 helpline for children in distress.
Don Bridgman, is a principal of Mindpath and brings over 30 years of experience in the financial services industry to the company. He has been an advisor, a senior marketing and sales executive, an industry consultant, a public speaker, a conference manager and workshop facilitator, as well as a trainer and performance coach with unique expertise in personal strategic planning. For over two decades he built and managed one of the largest branches of a leading Canadian wealth management firm. He also sits on a wide range of community, charity and philanthropic boards and devotes a considerable amount of time helping these groups with their fund-raising activities.